Michael Kim, Stanford University
Last week, my sophomore year of college ended, and I moved out of the grey, three-story building at 557 Mayfield Avenue. When I first arrived at the dormitory last fall, I was unsure I had made the right decision by choosing to live in an all-male community in the most happening part of campus called "the Row." I was drawn to apply to live there because it afforded me the chance to live with upperclassmen, had great location, and would allow me to expand my social circles. I met my roommate during the spring of my freshman year, and though I didn't know him very well, he seemed like he would be easy to live with. In short, my excitement for sophomore year was accompanied by a fear of uncertainty; I would be living with people I didn't know very well in a community that was unfamiliar to me.
Soon after moving in, I attended my first house meeting, in which the student leaders of the house set the tone that the community would have. Something that caught me off guard was a practice fondly known as "Rocks and Roses". Although it took more than an hour, we went around the room during the meeting and listened to everyone share the good (Roses) and bad (Rocks) in their lives. People talked about their summer adventures and their general excitement for the school year. I noticed that a few of the returning residents read their Rocks and Roses from their phones, meaning that they had taken time beforehand to think them through.
It seemed rather trite at first, and took agonizingly long – but as the weeks went on, it became a time of communion that I grew to cherish. As we grew comfortable with one another, we began to share more personal Rocks like the death of a family member, academic struggles, depression, and breakups. Stanford is known for feeling excessively (sometimes artificially) happy, but Rocks and Roses was a weekly reminder that we were all prone to failure and sadness. At the end of the year, the seniors give a final Rocks and Roses in reflection upon their four years at Stanford – sharing their wisdom, advice, experiences, regrets, and challenges. I learned that a community has much to gain from encouraging discussion about failure and struggle, and that the best way to do so is to lead by example.
After just a few weeks, I began to see that my fear of uncertainty had been foolish because I quickly grew to appreciate living in a diverse community full of people unlike me. Of the residents on my floor, I was the only one from my freshman dormitory, the only one of East Asian heritage, and one of few who grew up with financial instability. I feared that my differences would make it difficult to fit in. In no time at all, I realized that the culture of the house actually discouraged "fitting in." Each student brought his unique traits to the community, and our diversity created a space for stimulating interchange. Our interests included varsity athletics, standup comedy, foreign policy, acapella, venture capital, sustainability, and more. I watched someone who grew up in the Hamptons and someone who grew up in downtown Oakland build a port swing together. We celebrated each other's differences and tried to learn about a broad spectrum of human experience.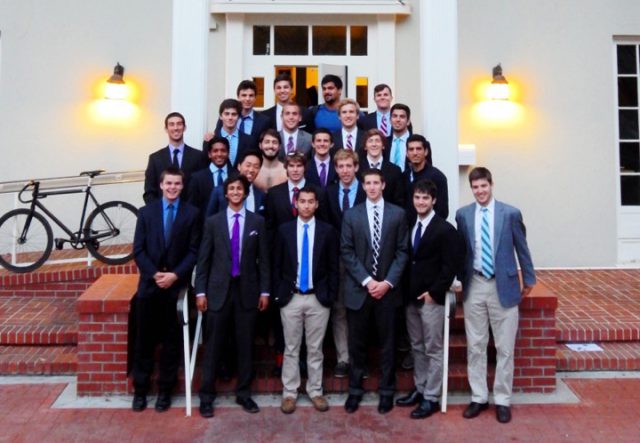 Throughout the year, our community manager and social chairs worked hard to provide various activities every week for our house. We had important leaders of the university come to eat dinner with us, hosted parties of various sizes, and played on intramural teams together. Unfortunately, a combination of rigorous classes and differing interests kept me from participating in many of the events at the house. Slowly, I began to feel disconnected and guilty that I was missing out on being a part of the community by attending these events. When spring quarter rolled around, I made up my mind to be more involved in order to strengthen my connection to my fellow dorm mates. After a few weeks of trying, I realized that the types of activities at the house didn't exactly fit my personality, and I began to feel despair.
However, upon speaking with one of the seniors about my predicament, I was told that I had every liberty to define my own level of involvement at the house – he told me that the community thrives not when everyone contributes a little bit to each area, but when individuals take ownership of different parts of the community. It didn't take me long to find two ways to make my mark on my residence. I started a recycling project with my roommate that placed a stackable three-piece recycling bin in each room, and we showed everyone how easy it was to sort our waste. Later, I took charge of planning a week of silly activities for our seniors to participate in before they graduated.
At the end of the year, I looked back at my participation in the house and was happy to know that my contributions had been specific, dedicated, and enjoyable to me. So many students struggle to manage the plethora of opportunities that are presented to them in college, and the unhappiest students I've met are the ones who've tried to dabble in everything. Their efforts go largely unnoticed because they've spread themselves thin, and in each of their involvements, they begin to be outshone by others who have committed more time and energy to the activity. When I decided to let go of the twenty different ways I could be involved and focused on the few ways I wanted to be involved, I made more progress and earned more recognition. This small principle applies not only to partaking in a dorm community but also to every aspect of college life.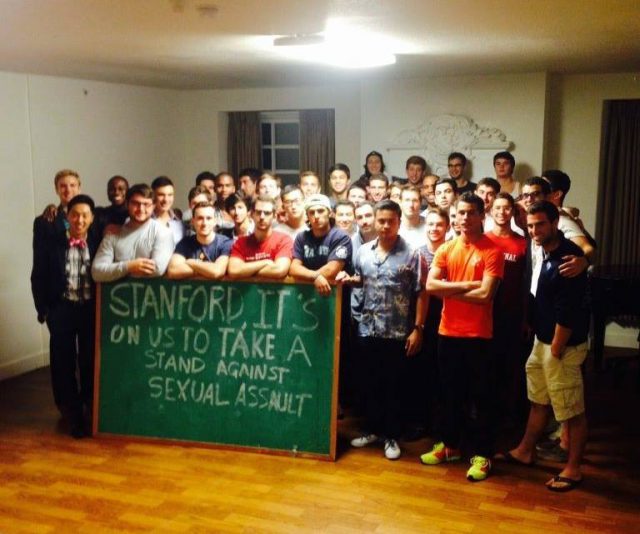 The name of my sophomore residence was Sigma Nu, and some of you may have already discerned that it is a fraternity. I chose to wait until now to say this because the word "fraternity" often conjures images of alcohol abuse, sexual assault, and low caliber human beings. Though I understand where the reputation comes from, I ask that you do not write off every single fraternity as a playground for immoral, entitled, and irresponsible boys. I spent the past year living with men of various walks of life who impressed me with their passions and emotional intelligence. Of course, we had our fair share of problems, and I won't pretend that living in Sigma Nu was perfect (it was often loud and dirty). But I'm walking away from 557 Mayfield Avenue with various lessons about community and the knowledge that you really can't judge a house by its letters.